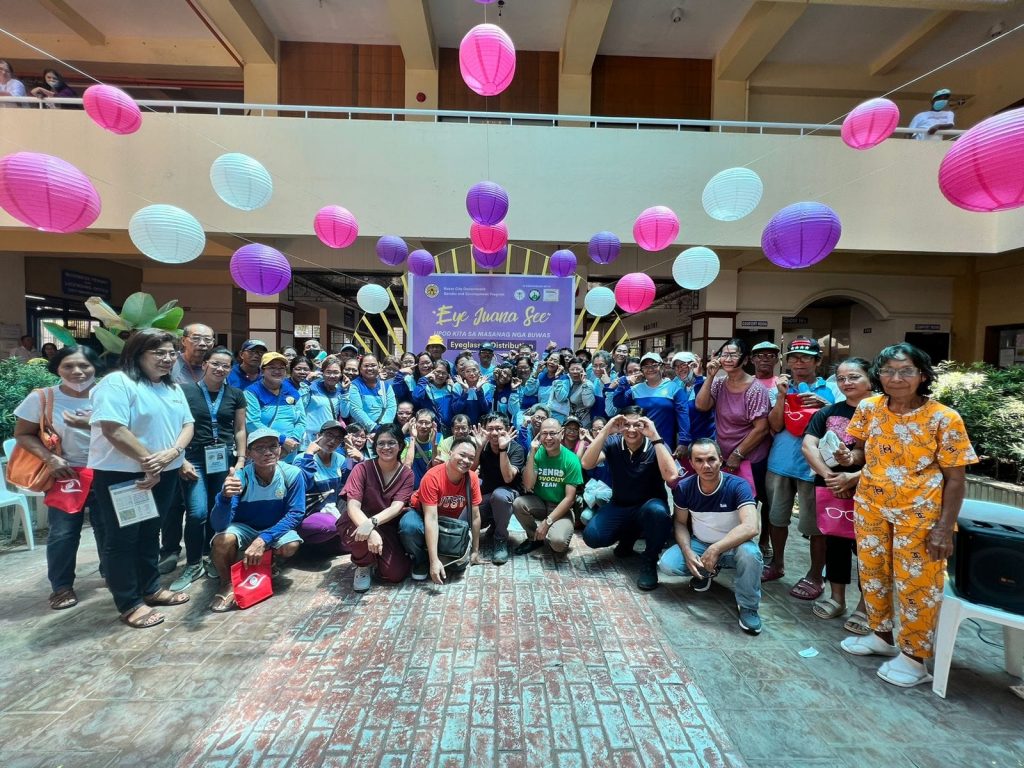 ---
Masanag na ang panulukan sang 200 ka mga Job Order kag Contructual Employees sang City Government sang ila mabaton ang libre nga antipara nga aton ginhatag pinaagi sa Eye Juana See Program sang Gender and Development Office kaupod ang City Environment and Natural Resources Office (CENRO).
Kalabanan sa ila ang aton mga Groundskeepers nga nagapulaw-bugtaw sa pagkuha sang aton basura, nagapainit kag paulan masiguro lang nga matinlo ang syudad ta. Sila ang napili nga mangin una nga benepesaryo bangud indi sila makasarang sa gasto sa pagpatakud. Kalabanan sa ila medyo may edad na kag buron ang panulukan pero 1st time pa lang naantiparahan.
Ini simple nga pagpasalamat sa daku nila nga bulig sa pagpakaayo sang Roxas City. Madamo man nga Salamat sa aton mga Advocacy Partners, mga optometrists kag ophthalmologist halin sa nagkalain-lain nga Optical Clinics.
---