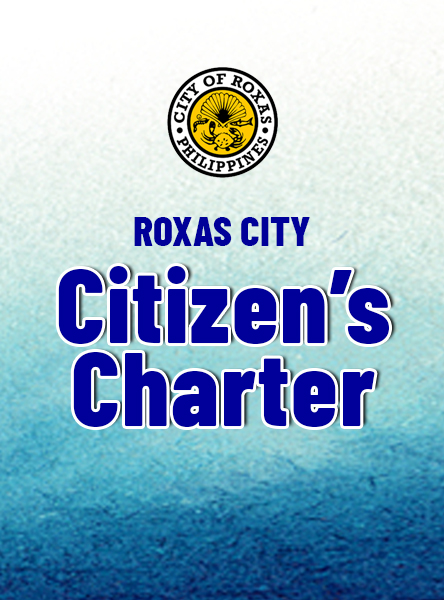 Change has always been the battle cry of City Mayor, Ronnie T. Dadivas. This administration had embraced change in as much as it is a force that is to be reckoned with if progress is the end objective. As a result of this mindset and orientation, the local government of Roxas City has gone full speed ahead in terms of infrastructural development, social development, and even organizational development. Proof of this is the numerous awards and recognition that the City has received for its innovative, successful, and effective programs and projects. The root of all these , is of course, a functional, dynamic, active, sincere, and responsive local government unit which is a result of proper, decisive, and pro-active organizational management.
The Citizen's Charter is the testament to this brand of organizational management, currently being spearheaded by the City Chief Executive. With the implementation of internal policies and procedures to ensure the efficiency of local government employees, the apolitical move of enhancing tax collections, the successful traffic regulation, impeccable health services the streamlining of implementation processes and procedures aimed at improving basic and
governmental services, and many more, the City of Roxas has repeatedly been chosen as the destination of choice for other local governments seeking to improve their own services. All these are merely outward manifestations of the organizational change that has occurred and is still occurring within the walls of the Roxas City Hall and beyond.
---