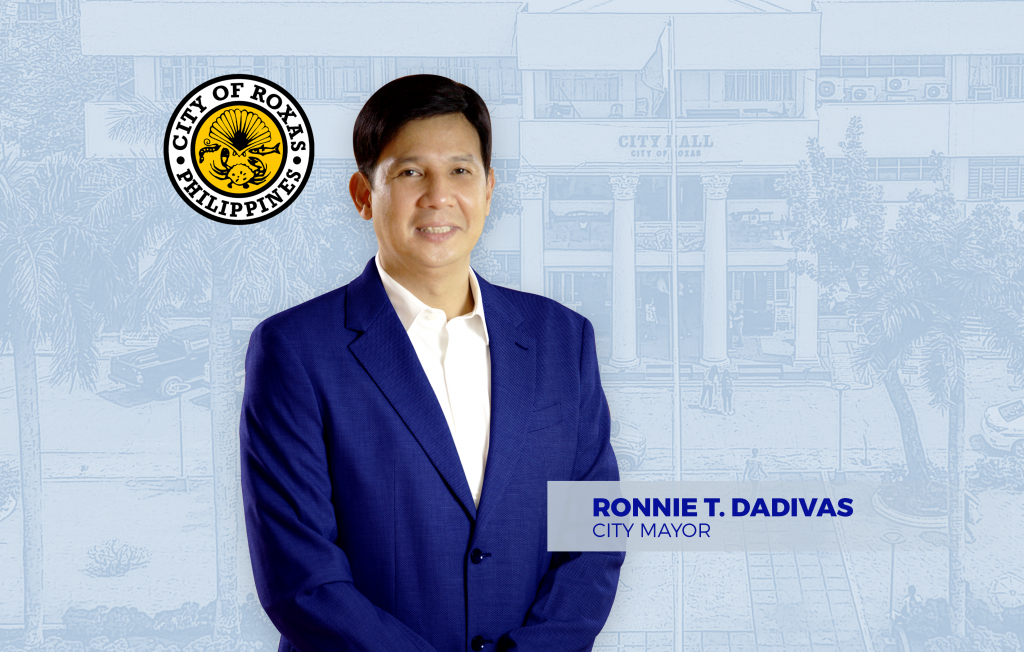 Ronnie T. Dadivas Profile
Mayor Ronnie, as he is known among his constituents in Roxas City, values integrity, pro-activity, faith, and community in his service to the people.
Before becoming the Chief Executive of Roxas City, he served the city government in 1997 as Sangguniang Panlungsod secretary and was elected as city councilor in 2004. He ran as the city's vice mayor in the 2007, 2010 and 2013 elections and won. In 2016, he was appointed as Philippine Health Insurance Corporations board of director and recently served as consultant, legal officer as well as gender and development focal point person of the Capiz provincial government.
Born in Roxas City on October 4, 1969, to Former Capiz 1st District Congressman, Rodriguez D. Dadivas and Carmen Tinsay Dadivas, Mayor Ronnie is married to Joanne Beatriz del Rosario – Dadivas with whom they have three children, Jaime Miguel del Rosario-Dadivas, Arianna Raphaelle del Rosario-Dadivas, and Enrico Rodriguez del Rosario-Dadivas.
His first term as the Mayor of Roxas City did not come without challenges, but he faced these challenges and focused on serving his people with his hands-on governance style. His governance thrust is summarized in the acronym "CHANCES" which means Clean Up and Beautification, Health and Wellness, Agriculture and Aquaculture Support, Negosyo at Trabaho (Business and Employment), Community and Infrastructure Development, Education and Environment and Social Services.
The COVID-19 Pandemic is the biggest challenge to Mayor Ronnie's administration yet, and since its beginning, he established the UPOD (Unified Pandemic Operational Deployment) Program which is hinged on proactivity, prevention of infection, impact mitigation, rehabilitation, and recovery. One of the flagship programs of this suite of programs is the "Bugas sa taga Roxas" which distributes rice aid monthly to 35,000 families all over the city. Indirectly, this has impacted the spread of the virus by addressing food security which is often the reason why people leave their houses and explore alternative sources of income.
Currently, Roxas City consistently records low new cases daily as a result of its various programs to combat this pandemic. Even as the city has pooled a significant share of its funds to address the pandemic to include the construction of its own RT-PCR Laboratory, isolation facilities for both mild and moderate cases, as well as invested in the purchase of vaccines, the balance has been kept with vital investments into infrastructure, education, as well as revitalization of the local economy.
Now on his second term, Mayor Ronnie remains consistent in his vision for a bigger, better, and brighter Roxas City with new and innovative programs and projects. Mayor Ronnie's battle cry remains to be, "Kun magbinuligay kita, malampuwasan naton ang tanan," (If we help each other, we can surpass everything).
---