Barangay Lawaan Adjudged as 2nd Runner-Up Most Outstanding Lupong Tagapamayapa- National Level!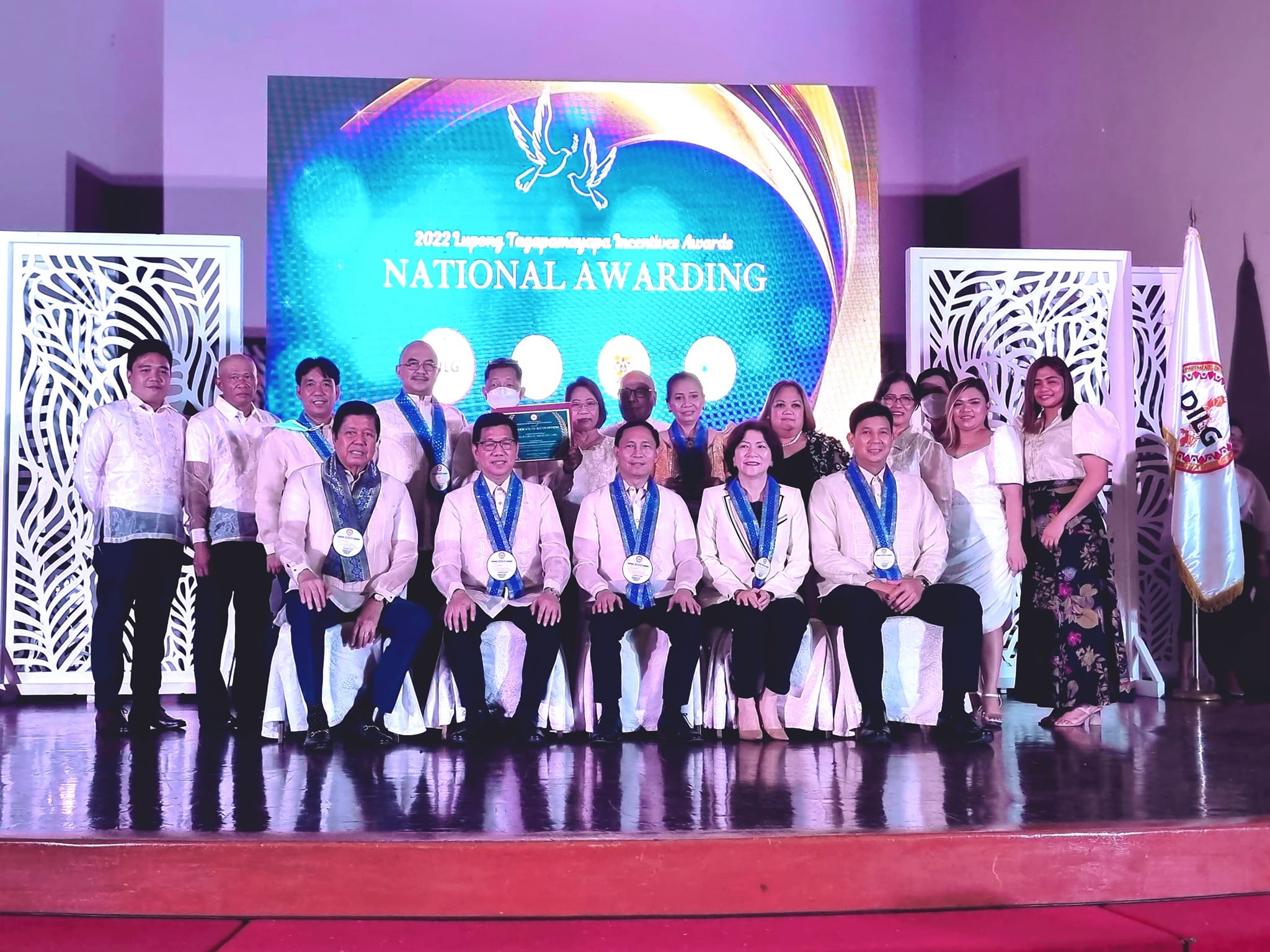 Panibag-o nga bugal ang dala sang Lupong Tagapamayapa sang Barangay Lawaan sa aton syudad bangud subong nga adlaw liwat sila nga ginkilala sang Department of Interior and Local Government nga kabahin sa Top 3 Most Outstanding Lupong Tagapamayapa sa bilog nga Pilipinas (Component City Category).
Ang Barangay Lawaan Lupong Tagapamayapa sa pagpanguna ni Kapitan Jocelyn C. Asis ginpasidunggan bilang 2nd Runner-Up sa ginhiwat nga Lupong Tagapamayapa Incentives Awards 2022 Awarding Ceremony sa The Manila Hotel, Metro Manila.
Isa ka honor man para sa akon nga maupdan sila sa pagkuha sang ila award kaupod sanday City Administrator Love Usison kag CLGOO Mr. Ginno Salamanca.

Congratulations Lawaan for a job well done! Ini nga kadalag-an nagapakita sang maayo nila nga performance nga dapat mangin ehemplo sa bilog nga Pilipinas sa pagsiguro nga mapatuman ang hustisya sa Barangay, matapna ang kinagamo kag wala pag-intindihanay nga nakabulig sa pagmentinar sang kalinong kag katawhay sa ila nasakupan.

-MAYOR RONNIE DADIVAS