City Government extends Financial Aid to families who lost houses due to fire and natural calamities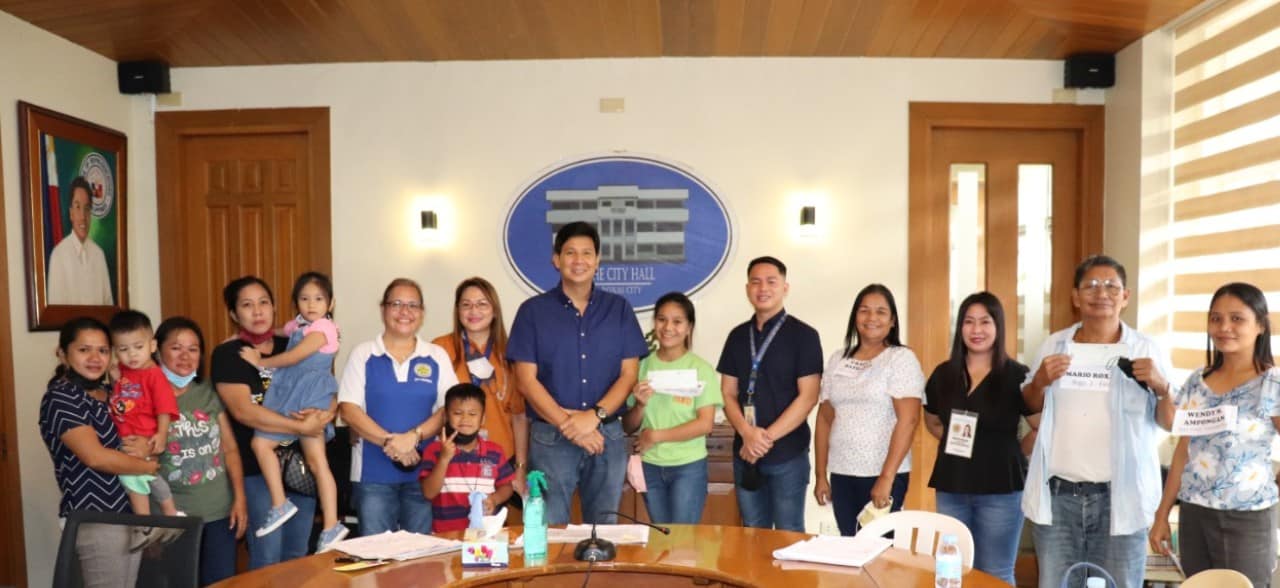 "Nagmulumag-an ang amon kalisod nga nabatyagan subong pagkatapos sang tanan nga naagyan namon nga sunog. Urot gid tanan namon nga ginpondar. Tungod sining bulig nga hatag ni Mayor makapatindog kami bisan gamay lang nga balay," mensahe sang isa ka biktima sang sunog.
Gintugyan naton subong nga hapon sa 3 ka pamilya nga nasunugan sa Barangay 1 kag Culasi subongman 4 ka pamilya nga nawasak ang puluy-an sa Culasi matapos matumbahan sang puno sang lubi ang bulig-pinansyal halin sa City Government.
Sa sini nga pamaagi mabuligan naton sila nga magmulumag-an ang kasakit sang buot bangud sa pagtilaw nga ila naagyan kag sa amat-amat makabangon kag makatukod liwat sang kaugalingon nga puluy-an.