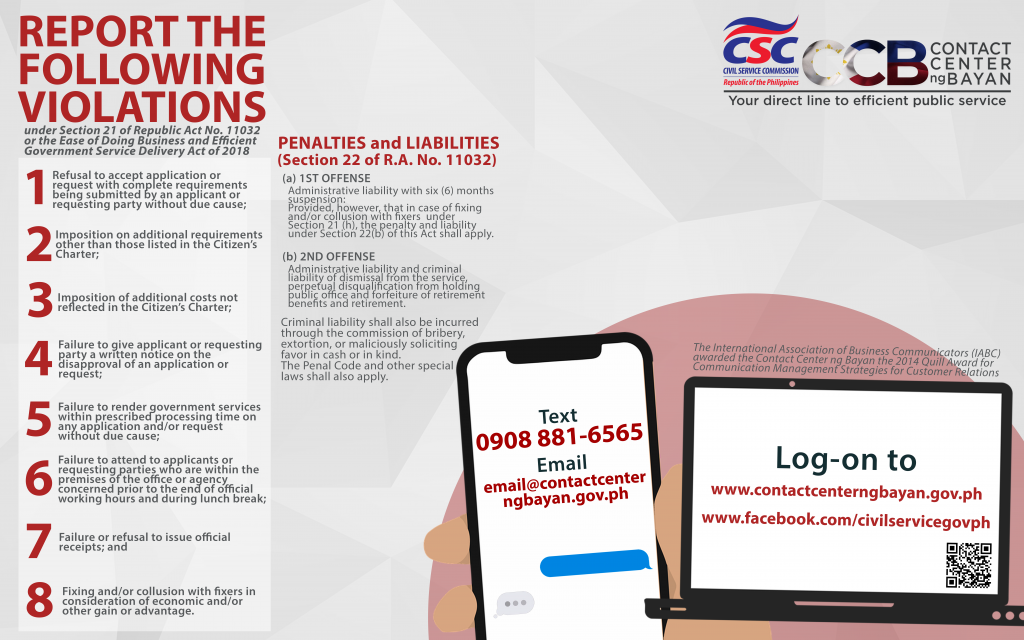 The Contact Center ng Bayan (CCB), the government's main help desk, is a feedback tool that the #NationalLibraryPH is sharing. Through the CCB, people can express praises, thanks, complaints, and other comments as well as request information on how the government provides frontline service.
The CCB was established by the Civil Service Commission and the Information and Communications Technology Office-National Computer Center (ICTO-NCC) to support the implementation of Republic Act No. 9485 or the Anti-Red Tape Act (ARTA) of 2007.

Features of the CCB
Serves as a centralized contact point where all communications from the public may be routed, logged, responded to, and ultimately distributed to the different government agencies for proper handling and resolution, and follow through if necessary.
Data out of these communications can be collected, processed, and converted into useful information and reports to assist the government in performance evaluation and to seek improvement of its system of service delivery to the people.
For more information, visit https://contactcenterngbayan.gov.ph
📱 0908 881 6565
📧 email@contactcenterngbayan.gov.ph
Facebook: www.facebook.com/civilservicegovph