Courtesy Call of Atty. PAUL BATICADOS and the PCL-Capiz Candidates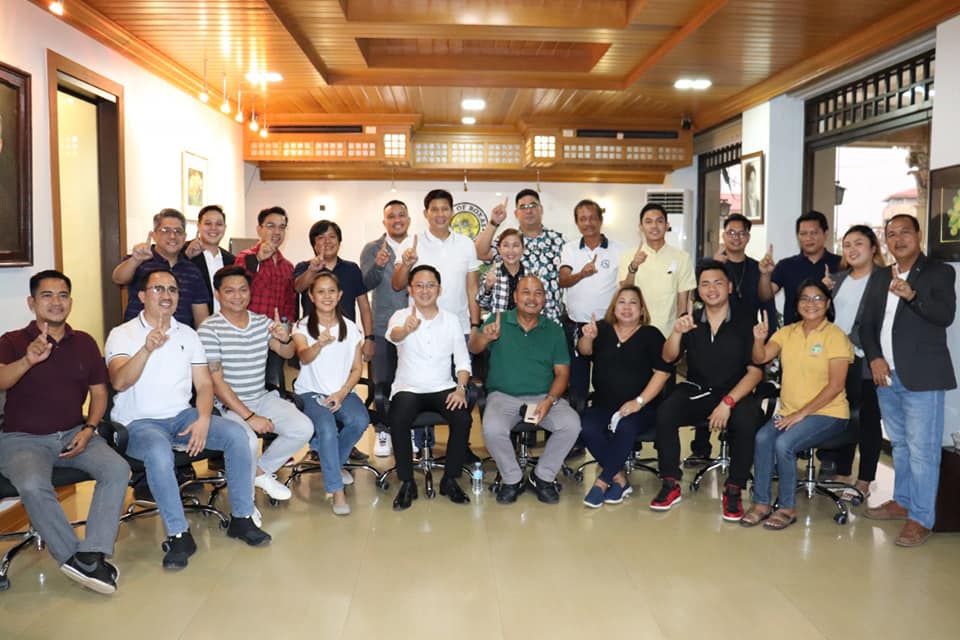 Aton gin-abi-abi sa ila pagbisita sa Roxas City Hall ang mga kandidato sa Philippine Councilors League-Capiz Chapter nga ginabug-usan sang alyansa sang Partido Liberal kag Lakas.
Kaupod ang konseho sang syudad sa pagpanguna ni Vice Mayor Inday Teresa Almalbis amon ginpabutyag sa linyada nga ginapangunahan ni Atty. Paul Baticados ang bug-os nga suporta sang Roxas City sa ila mga tinutuyo.
Ini bangud kita nagapati nga ang ila kawsa magadala sang kaayuhan indi lang sa syudad kundi sa bilog nga probinsya sang Capiz.