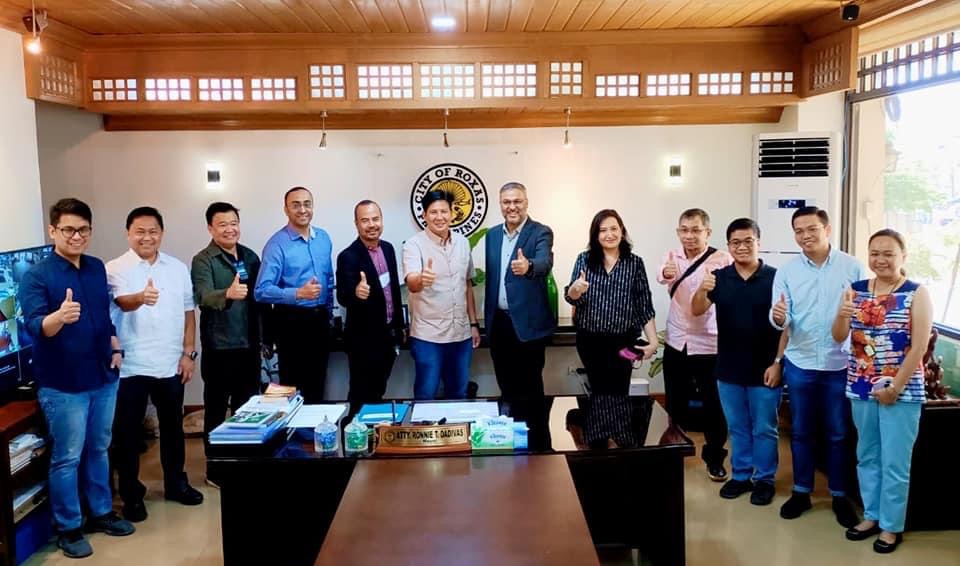 Isa ka potensyal nga investor halin sa IT BPO Industry ang nagbisita sa akon subong.
Ini amo ang Genpact nga isa ka global business process outsourcing (BPO) and information technology services provider nga may ara sang sites sa Luzon kag nagaplano mag-expand sang ila operasyon sa iban nga lugar sa Pilipinas
Sila nagkadto sa Roxas City agud magpatigayon sang site inspection bangud kabahin kita sa ila ginapilian.
Happy to welcome Genpact VP Global Operations Lead Mr. Parikshat "Parry" Nagpal, VP Infra Lead Mr. Arnold Pagcaliwagan, VP HR Lead Ms. Tina Umali, Senior Manager, Hiring Lead Vishesh Raj and Mr. Oliver Gabuna, Genpact Recruitment. Sila gin-updan sang team ni Pueblo de Panay President Bub Ong kag representatives halin sa Leechiu Property Consultants, Inc. (LPC).
Ako nagalaum nga nakita sang Genpact ang potensyal sang Roxas City bilang best location sang ila pagatukuron nga kumpaniya bangud kita Infra Ready na, Safest City pa kag kabahin sa Digital Cities sa Pilipinas. Kon matigayon makahatag ini sang opurtunidad sa trabaho para sa linibo ka tawo kag makabulig sa pag-umwad sang aton ekonomiya.

-MAYOR RONNIE DADIVAS