Distribution of Incentives to over 500 Barangay Police Officers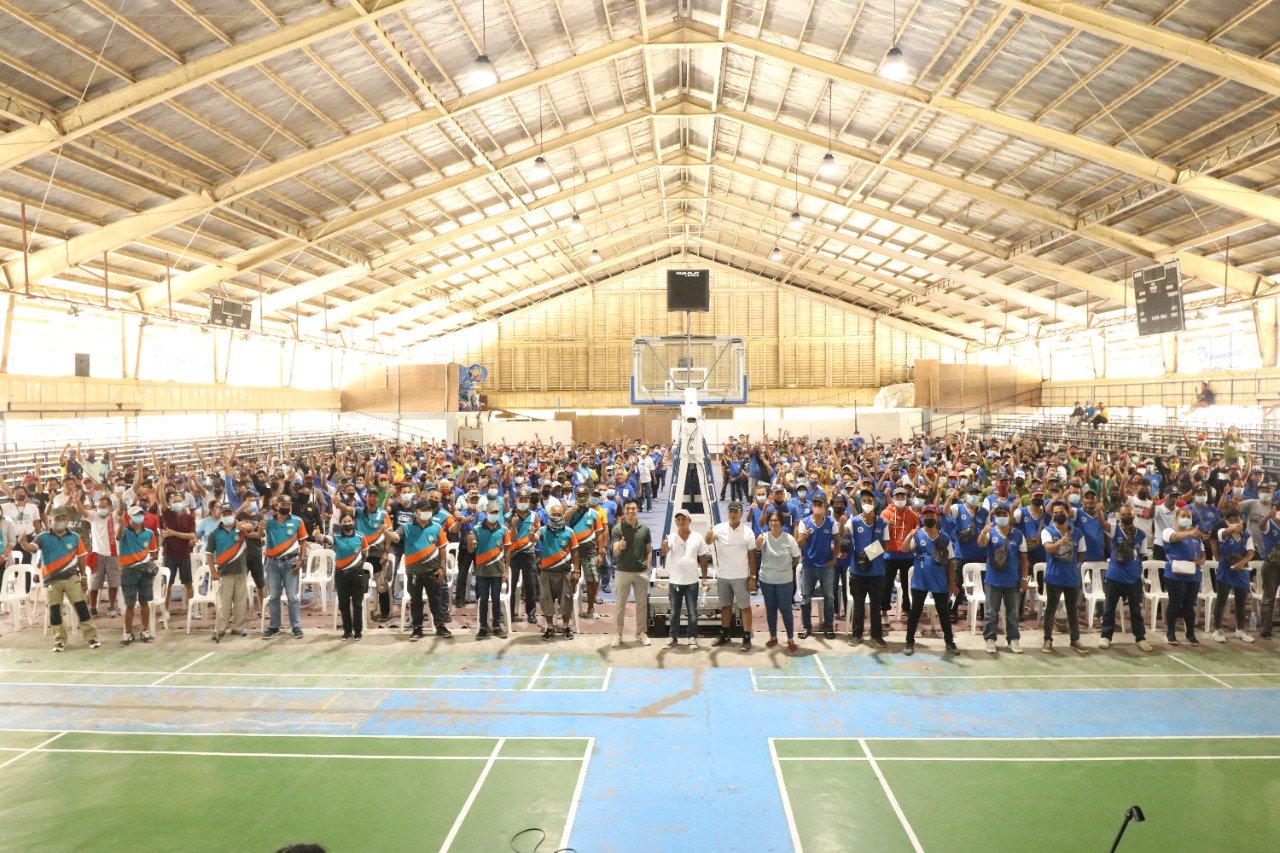 "Dako guid ang amon kalipay nga mga Barangay Tanod bangud wala kami ginpaslaw ni Mayor Ronnie sa iya promisa nga dugangan ang amon ginabaton nga insentibo. Nabatyagan namon nga matuod gid ang iya pag-apresyar sa amon trabaho sa Barangay," mensahe sang Tanod sa Lawaan.
Aton na gintugyan sa masobra 500 naton ka aktibo nga Tanod sa 47 ka kabarangayan sa Roxas City ang ila insentibo kabaylo sang pagtinguha nga maamligan kag hatagan seguridad ang pumoluyo sa Barangay.
Ginpakamaayo naton nga ang sadto anay tig-isa ka libo nga insentibo himuon nga 2 mil pesos bangud nakita man naton ang ila importansya kag daku nga kontribusyon sa pag-atubang naton sa madamo nga krisis kag kalamidad nga nag-agi sa syudad.
Sa tanan nga Barangay Tanod, madamo gid nga salamat sa inyo suporta, sakripisyo kag boluntaryo nga serbisyo.