Distribution of Social Pension to 3,141 Citizens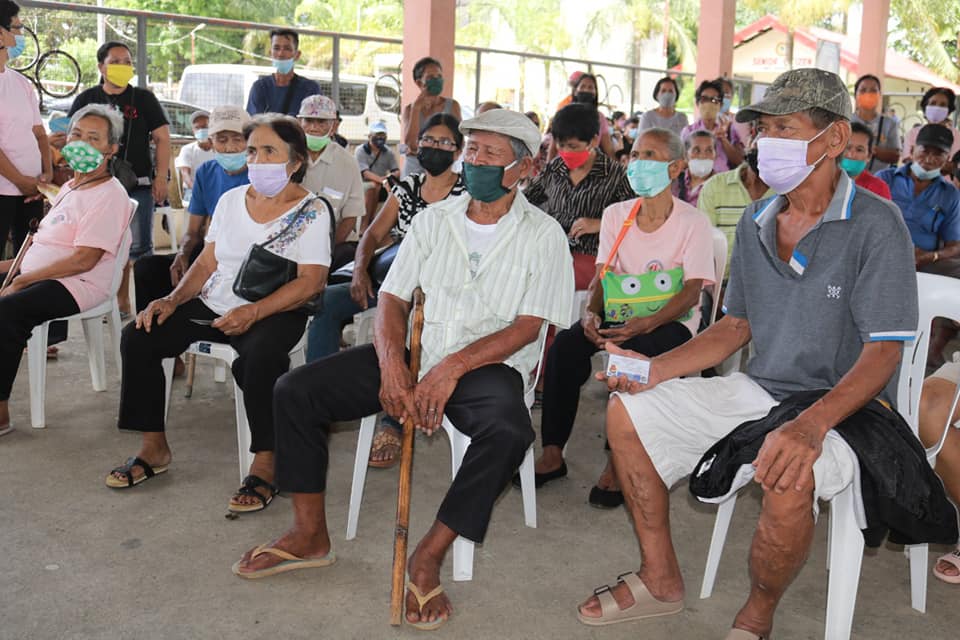 "Dako guid ang akon pagpasalamat kay nabaton ko naman subong ang akon social pension. Wala na delay-delay. May pangdugang na ko pambakal sang maintenance kag mga kalan-unon da" mensahe sang senior citizen sa Barangay Lanot.
Subong nga adlaw, 3,141 ka katigulangan sa Roxas City ang nakabaton sang ila pension halin sa DSWD. Agud mangin madasig kag safe para sa ila ang distribusyon, nagpahamtang kita sang payout center sa Lanot Covered Gym, CRAAHS Covered Gym, Baybay Elementary School, Dayao Covered Gym kag Punta Tabuc Covered Gym.
Nalipay kita nga bisan paano makabulig man ini sa aton mga seniors. Kapareho sang madamo sa inyo, ako nagalaum kag padayon nga nagahingyu sa DSWD nga kuntani madugangan man ang numero sang Social Pension beneficiaries sa syudad bangud kinahanglan gid nila ini.