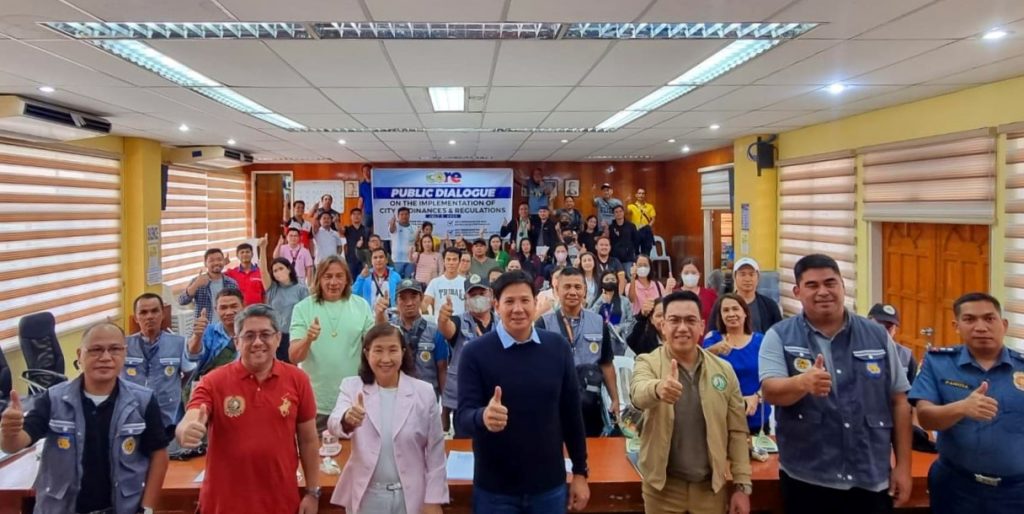 ---
Kaina, sa ginhiwat nga Public Dialogue gin-anunsyar na sang aton City Ordinances and Regulations Enforcement (CORE) Unit kaupod sang aton Sangguniang Panlungsod nga umpisa Hulyo 10, 2023 istrikto na naton nga igapatuman ang masunod nga ordinansa sa Roxas City:
𝗖𝗶𝘁𝘆 𝗢𝗿𝗱𝗶𝗻𝗮𝗻𝗰𝗲 𝗡𝗼. 𝟬𝟰𝟱-𝟮𝟬𝟮𝟮
𝗕𝗮𝘆𝗯𝗮𝘆𝗼𝗻 𝗸𝗼, 𝗟𝗶𝗺𝗽𝘆𝗼𝗵𝗮𝗻 𝗸𝗼 𝗢𝗿𝗱𝗶𝗻𝗮𝗻𝗰𝗲
𝗖𝗶𝘁𝘆 𝗢𝗿𝗱𝗶𝗻𝗮𝗻𝗰𝗲 𝗡𝗼. 𝟬𝟲𝟲-𝟮𝟬𝟮𝟮
𝗦𝗺𝗼𝗸𝗲-𝗳𝗿𝗲𝗲 𝗮𝗻𝗱 𝗩𝗮𝗽𝗲-𝗳𝗿𝗲𝗲 𝗢𝗿𝗱𝗶𝗻𝗮𝗻𝗰𝗲
𝗖𝗶𝘁𝘆 𝗢𝗿𝗱𝗶𝗻𝗮𝗻𝗰𝗲 𝗡𝗼. 𝟬𝟰𝟮-𝟮𝟬𝟬𝟮
𝗧𝗿𝗮𝗳𝗳𝗶𝗰 𝗖𝗼𝗱𝗲 𝗼𝗳 𝗥𝗼𝘅𝗮𝘀 𝗖𝗶𝘁𝘆 (𝗢𝗽𝗲𝗻 𝗠𝘂𝗳𝗳𝗹𝗲𝗿)
---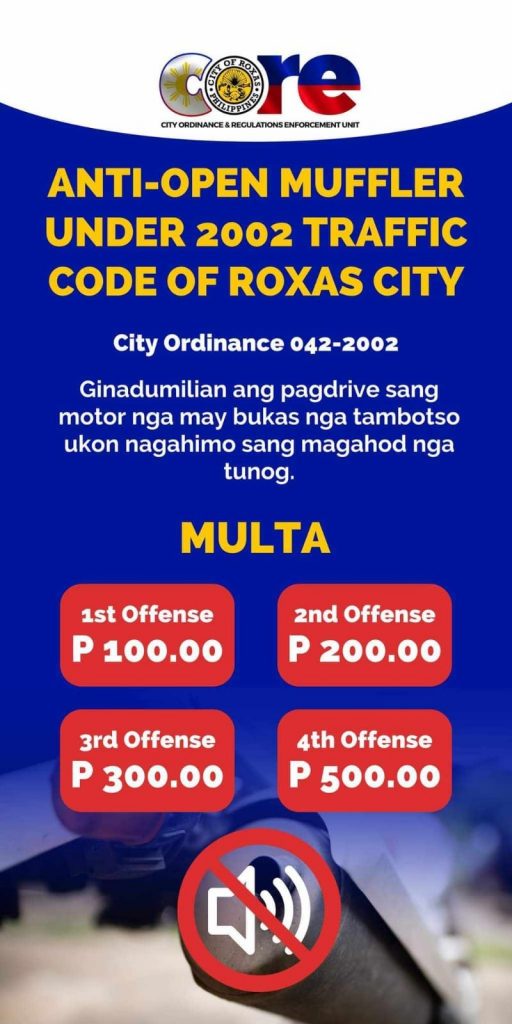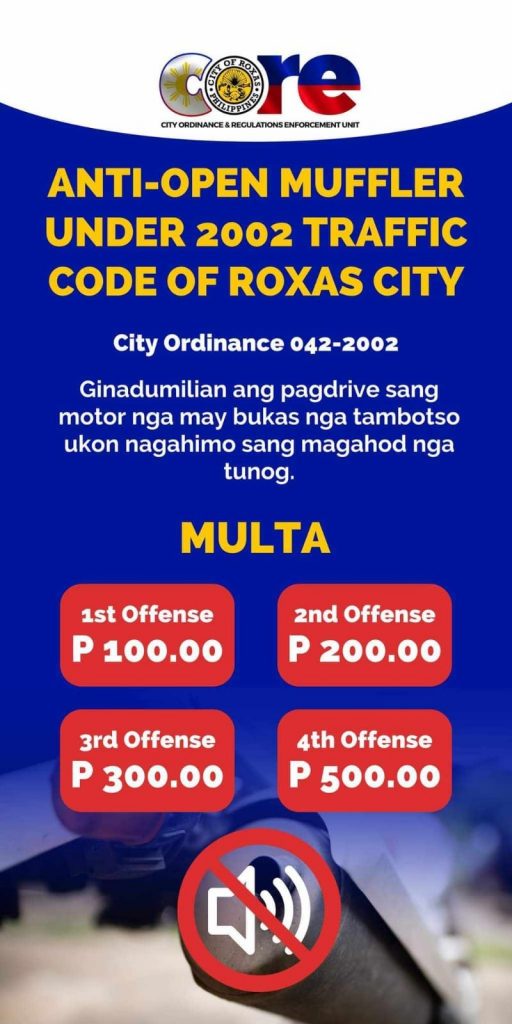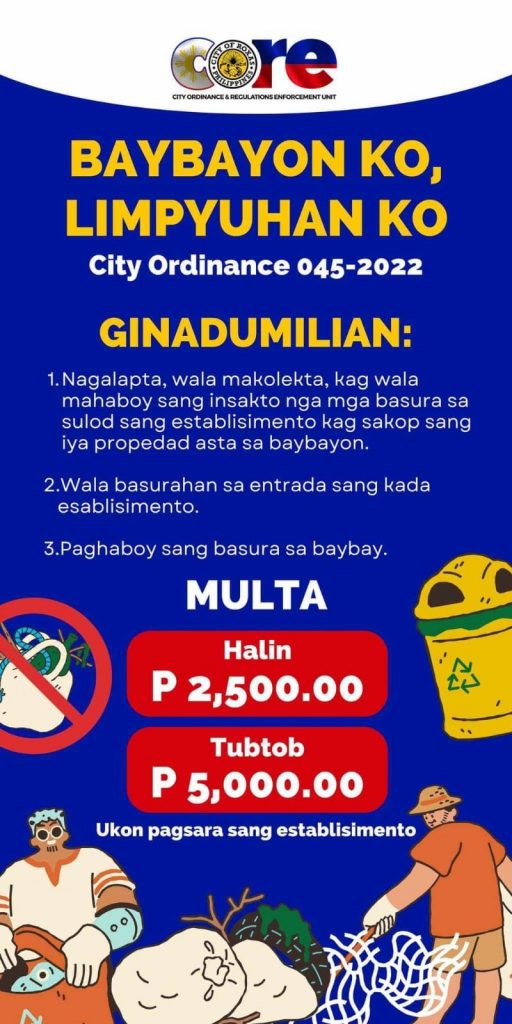 ---
Para maabot naton ang handum nga mangin Most Livable, Bigger, Better and Brighter Roxas City amon ginahingyu ang inyo suporta kag kooperasyon sa insakto nga implementasyon sini nga mga ordinansa.
Mangin disiplinado kita tanan sa pagsunod sa mga polisiya para sa ikaayo sang aton syudad.