Installation of Officers – Kiwanis Clubs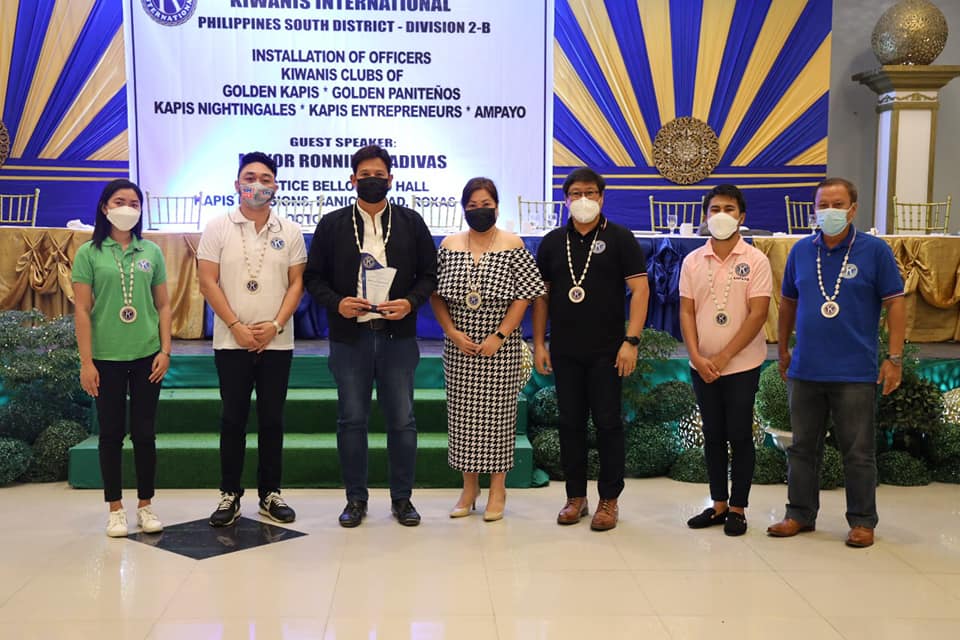 Congratulations to the newly installed officers and members of the Kiwanis International Philippine South District Division 2-B, Kiwanis Club of Golden Kapis headed by its President Jaybee Avelino, Kiwanis Club of Golden Panitenos led by President Atty. Aude Advincula, Kiwanis Club of Kapis Nigthtingales President Gem Rose Ureta, Kiwanis Club of Ampayo led by President Jomer Dayalo and Jose Fulgencio Pepe del Rosario, President of Kiwanis Club of Kapis Entrepreneurs.
Ini nga organisasyon daku ang nabulig sa pila naton ka kasimanwa labi na sa tion sang pandemya. Nangin mahapos kag madasig ang aton pagresponde tungod sa inyo nga bulig kag sang iban pa nga civic organizations diri sa syudad sang Roxas.