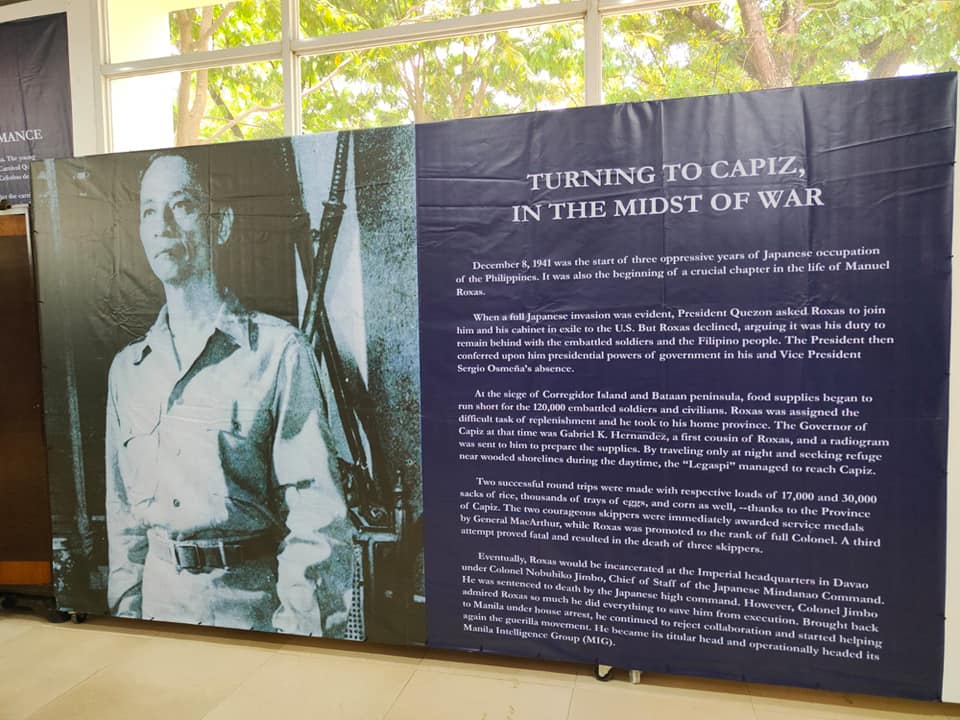 Kadungan sang pagdumdom sang Roxasnon kag Capiznon sang ika-75 anyos nga anibersaryo sang pagtaliwan sang ginapabugal kag pinalangga nga anak sang Capiz President Manuel A. Roxas ginbuksan sa Ang Panublion Museum ang SON OF CAPIZ EXHIBIT.
Sa sini nga exhibit ginpakita ang mga memorabilia sang Capiznon nga nangin ulihi nga Presidente sang Pilipinas sa idalum sang Commonwealth kag una nga Presidente sa idalum sang Independente na nga Republika sang Pilipinas halin sang 1946 tubtob sa iya kamatayon sang Abril 15, 1948.
Ang anak ni anay Senador Mar Roxas nga si Paolo Gerardo Roxas amo ang nagpaabot sang mensahe sang pamilya Roxas sa pagbukas sang exhibit kag pagpalab-ot sang padayon nga pag-ulingag sa Capiz kag Roxas City nga amo ang syudad nga ginpangalan sa iya.
Kadungan sini, gintugyan ni anay Senador Mar Roxas upod si Pres. Manuel A. Roxas Foundation Executive Director Lina Laigo ang donasyon nga Ventilator para sa Roxas Memorial Provincial Hospital.
Nagtambong man sa sini nga okasyon ni Director Emmanuel Calairo sang National Historical Commission of the Philippines. Iya ginpahayag ang malawig nga serbisyo publiko, hinimuan kag daku nga kontribusyon ni Roxas sa pagbangon sang pungsod antes, samtang kag pagkatapos sang World War II sa ngaman sang iya pagpalangga sa Pilipinas.
Kabay nga ang legasiya kag kabuhi ni President Manuel "Manoling" Roxas magapabilin nga ehemplo sa tanan, labi na paghatag sa serbisyo nga tampad kag pagpalangga sa pungsod "Country Above Self."