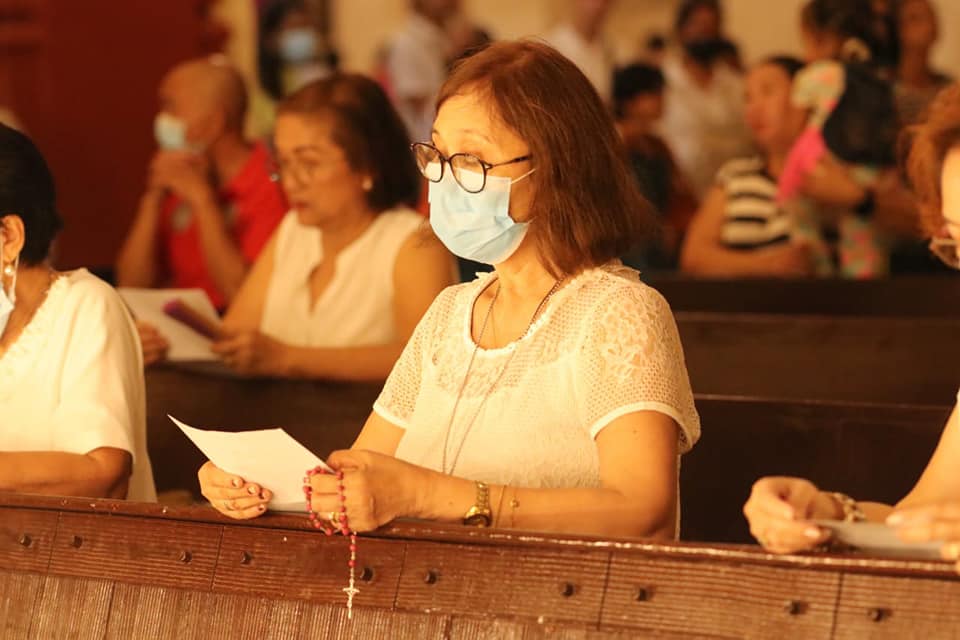 Ang Visita Iglesia isa ka popular nga kustombre kag panata sang mga Romano Katoliko sa Pilipinas nga nagakatabo tagsa ka Huwebes Santo pagkatapos sang Mass of the Last Supper. Ang mga tumuluo nagabisita sa pagpangamuyo sa indi magnubo 7 tubtob 14 ka simbahan agud pamalandungan ang ulihi nga pito ka lugar nga ginkadtuan ni Hesukristo halin sa pagdakup sa iya sang Huwebes Santo tubtob sa iya kamatayon sang Biyernes Santo.
Ang tradisyon nga ini sa Pilipinas gin-umpisahan ni St. Philip Neri sadtong 16th-century sa diin magluwas sa pagpangamuyo may iban nga tumuluo nga nagatiniil sa paglakat pakadto sa simbahan kag ang iban naman nagapas-an pa sang krus.
Yari ang mga simbahan sa Roxas City kag Capiz nga ginkadtuan sang pila naton ka deboto sa ila pag-Visita Iglesia.